STRATA_HEAT™ floor heating system is the most advanced radiant underfloor heating system available in the world. Consisting of a high performance floor heating wire, an uncoupling mat, a Wi-Fi enabled thermostat and the world's first heat conductive thin-set additive – the system provides you with the most advanced and efficient floor heating system for your next installation.
Uniformity and energy efficiency all in one floor heating system
Highest quality floor heating installation available
STRATA_HEAT is part of the LATICRETE Lifetime System Warranty – providing you one source, one warranty from the substrate to the grout – no other company can match the innovative features or offer such a comprehensive line of products.
Turn up the HEAT with the Highest Performing Radiant Floor Heating System Available!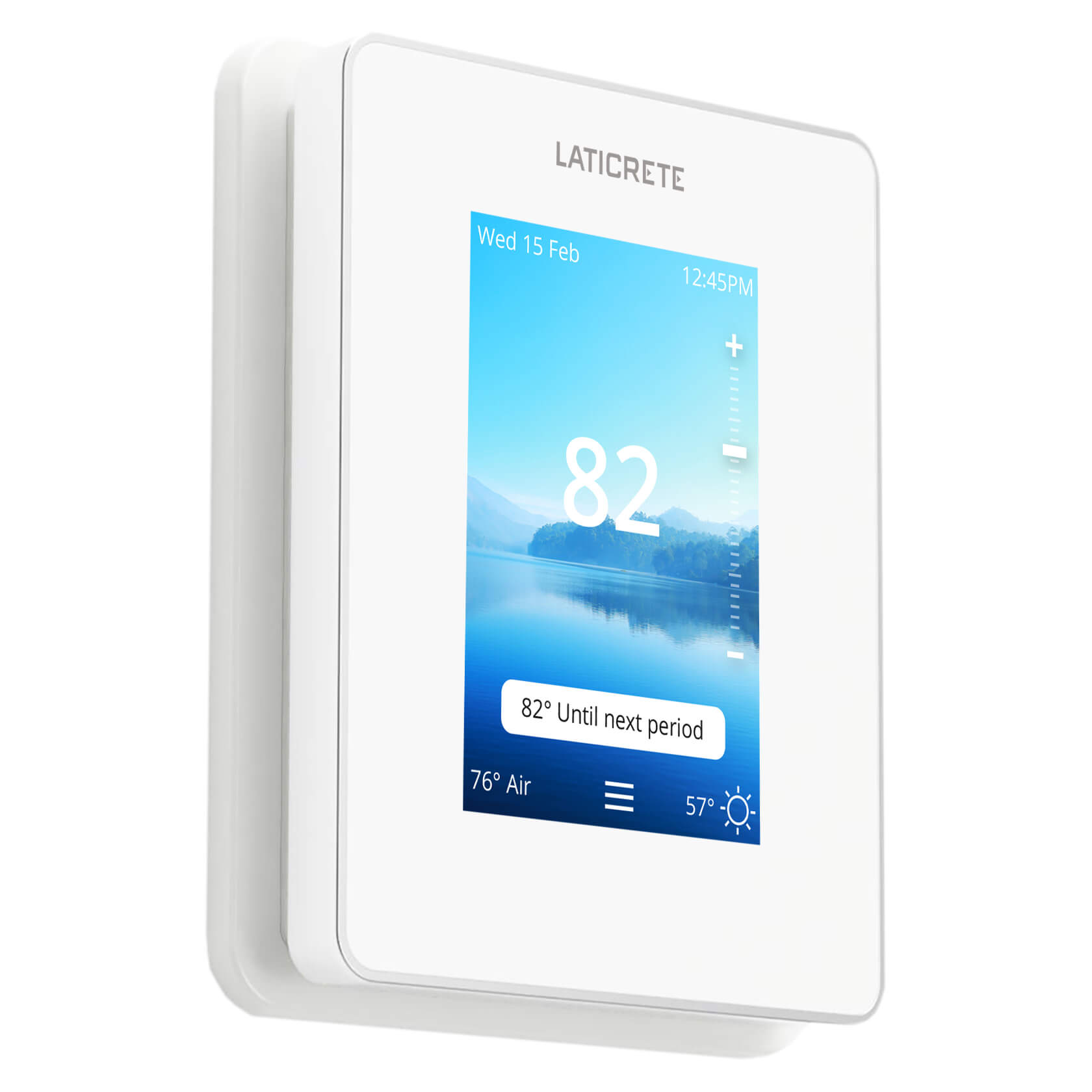 STRATA_HEAT™ Smart LCD Thermostat
The Wi-Fi controlled touch screen STRATA_HEAT™ Smart LCD Thermostat is a dual voltage 120V/240V radiant heat thermostat that is both easy to install and use.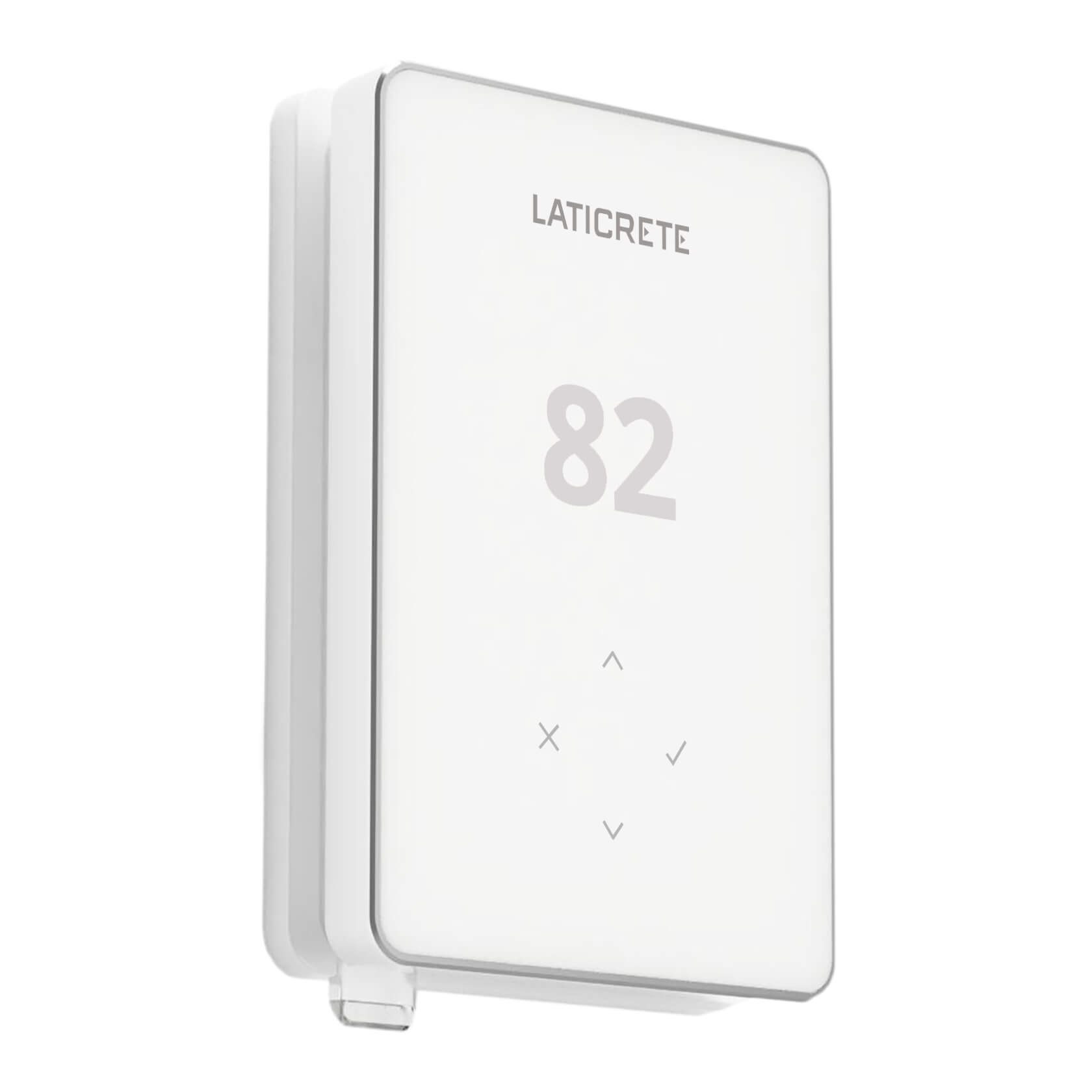 STRATA_HEAT WiFi Thermostat
The STRATA_HEAT™ Wi-Fi Thermostat is dual voltage 120V/240V Wi-Fi enabled LCD touch-panel  heated floor thermostat that is easy to install and use.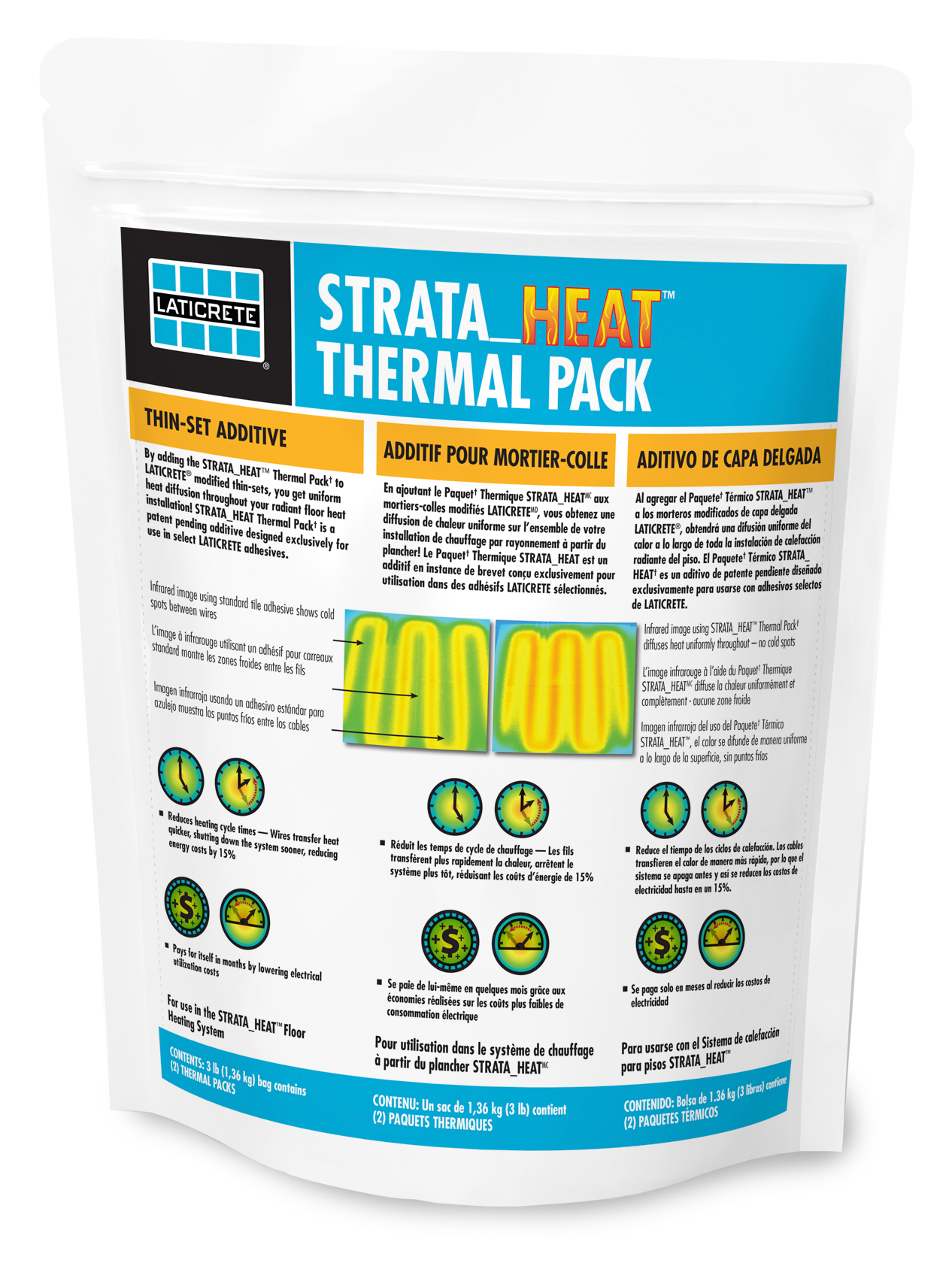 STRATA_HEAT™ Thermal Pack
The STRATA_HEAT™ Thermal Pack is a patented additive that utilizes Thermal Diffusion Technology™, heat generated from the STRATA_HEAT Spliceless Wire is uniformly distributed throughout the adhesive, providing faster floor heat-up and a more comfortable and energy efficient installation!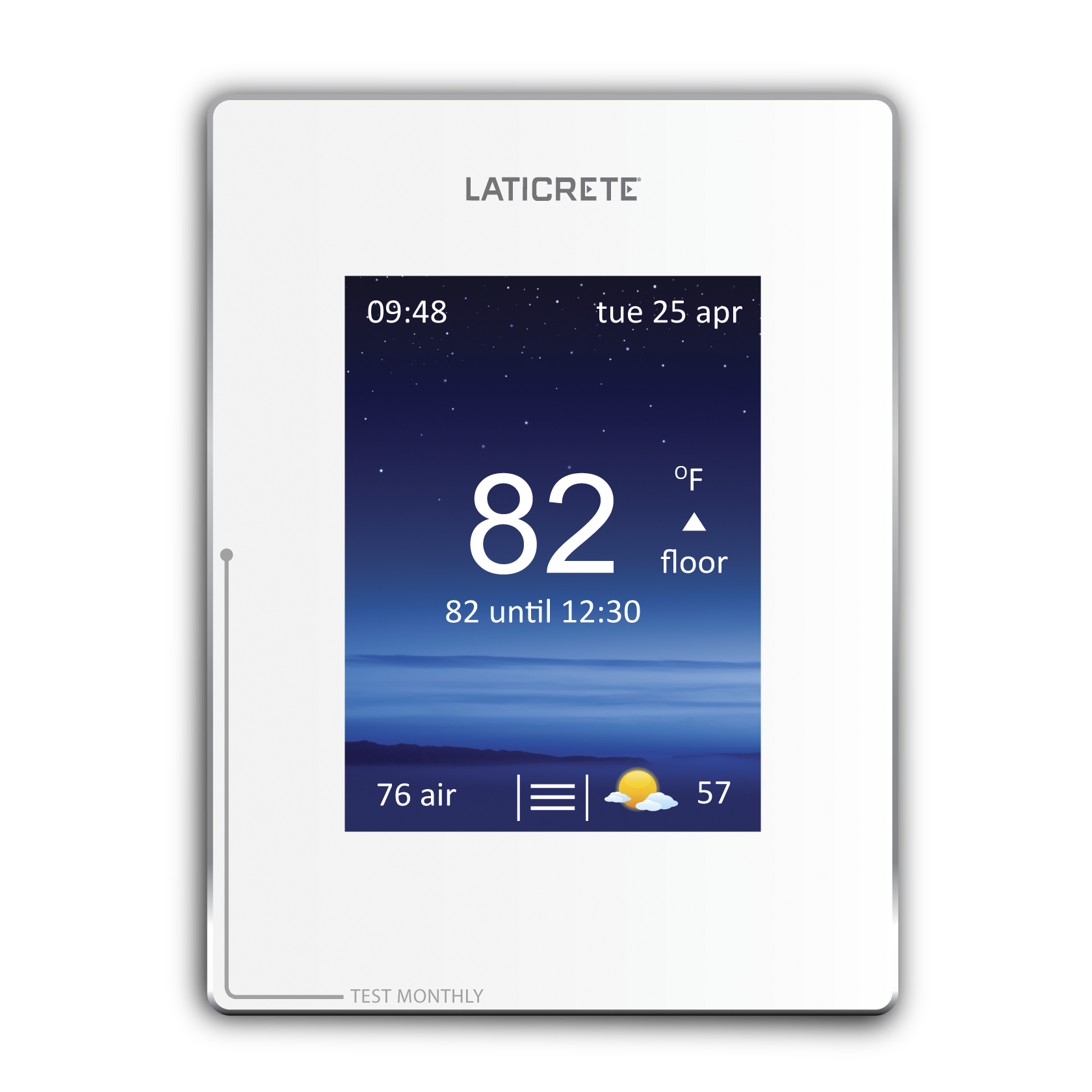 STRATA_HEAT™ Thermostat
The STRATA_HEAT™ Thermostats are dual voltage 120V/240V and simple to use; the STRATA_HEAT Programmable Thermostat is a digital programmable thermostat and the STRATA_HEAT Wi-Fi Thermostat can be controlled through smart phone technology.
Older models soon to be discontinued, for the new versions, click below.
STRATA_HEAT Smart LCD Thermostat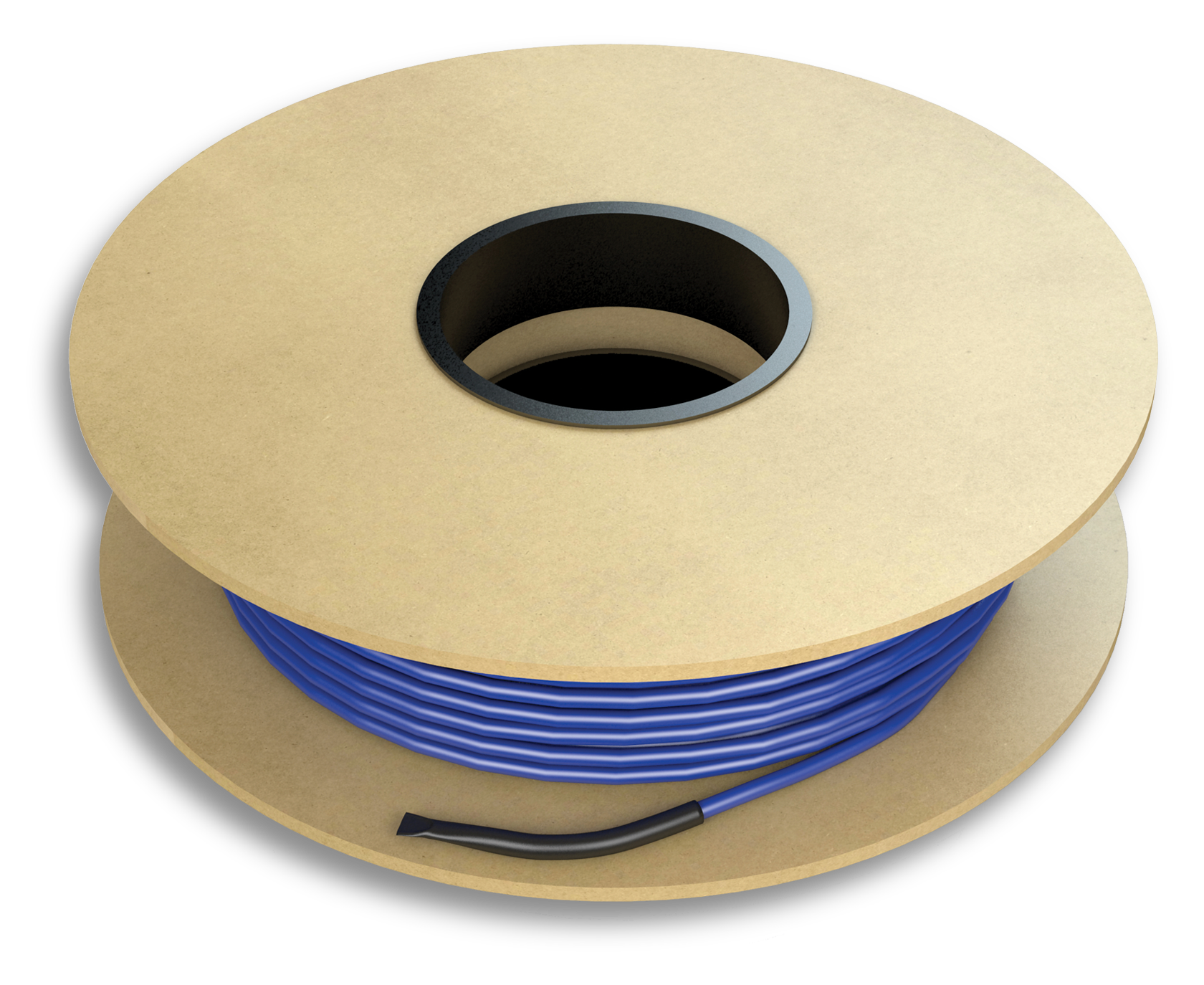 STRATA_HEAT™ Spliceless Wire
STRATA_HEAT™ Spliceless Wire is productivity-based, spliceless heat wire that maximizes heat transfer and simplifies the installation process. This floor warming wire system is designed for use under many types of finished floor coverings to provide luxury and comfort.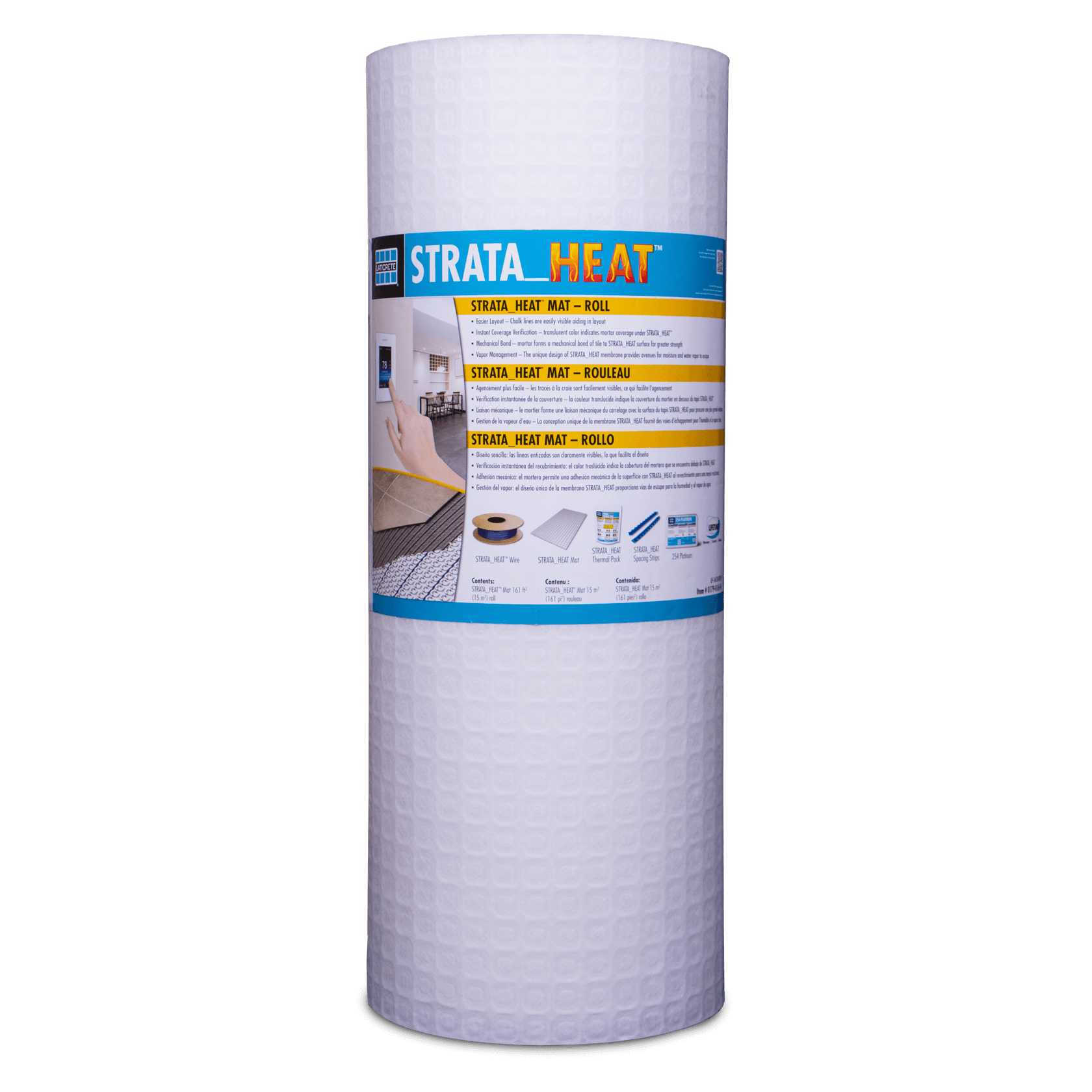 STRATA_HEAT™ Mat
STRATA_HEAT™ Mat combines the comfort of floor heating wire with the advantages associated with STRATA _MAT™ uncoupling membrane.
Watch the video to learn about the STRATA_HEAT™ Radiant Floor Heating System components and how to install them through a mock installation.
Need help? We're here for you.