HYDRO BAN® drains provide the option for virtually any type of shower drain installation. Linear drains allow the installation of large format tile on the shower floor to create multiple designs with a single slope to the drain. HYDRO BAN® Linear Drains are available in five stock lengths and custom sizes upon request. The HYDRO BAN® Bonding Flange Drains add beauty and efficiency to the installation eliminating the need for a primary shower pan liner. HYDRO BAN® Drain Grates a designed for use with the HYDRO BAN® Pre-Sloped Shower Pan to speed your installation saving time and money.
All backed by the industry's most comprehensive warranty!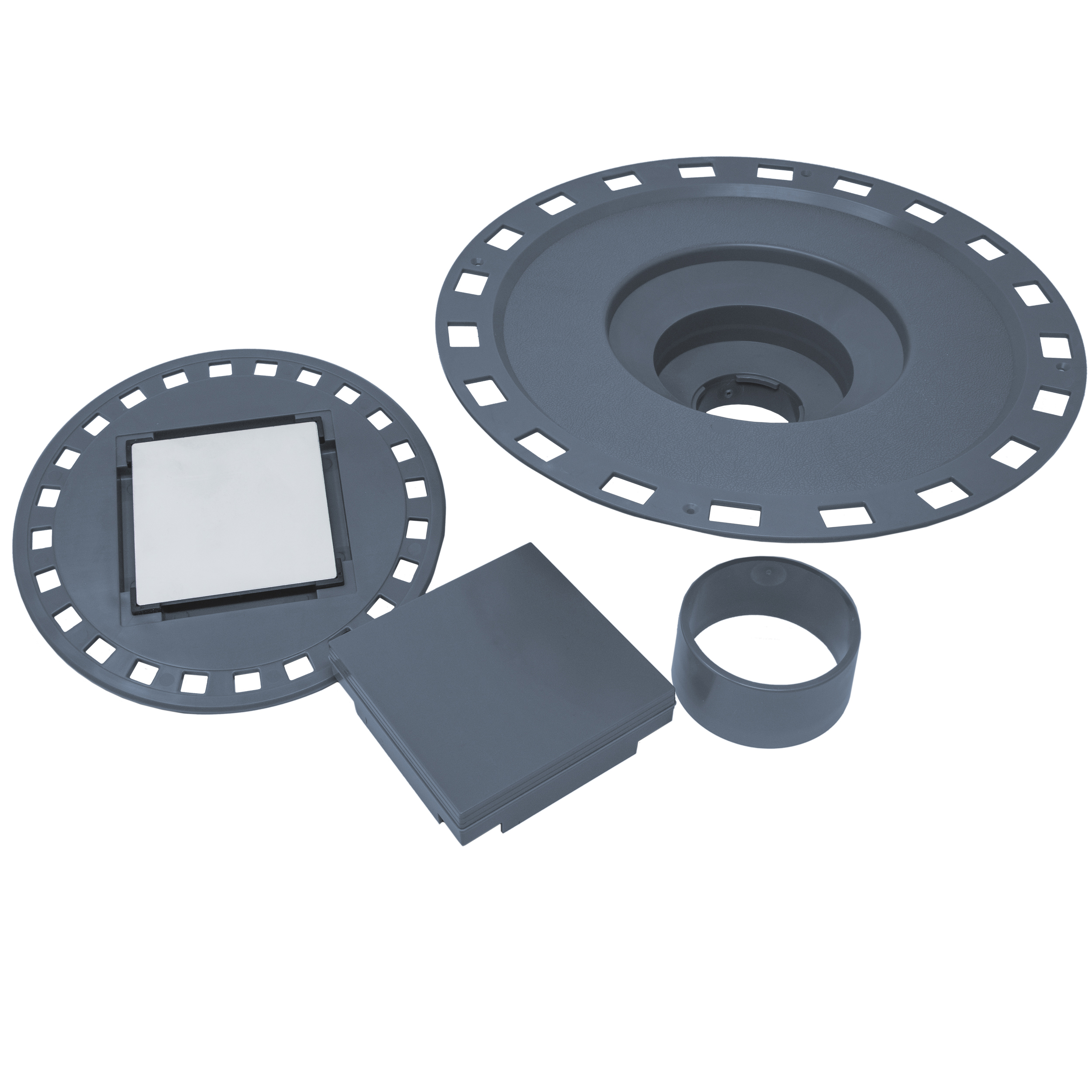 HYDRO BAN Bonding Flange Drains
Our NEW & Improved HYDRO BAN Bonding Flange Drain and HYDRO BAN Bonding Flange Tile-in Drain have been streamlined to make them more user-friendly.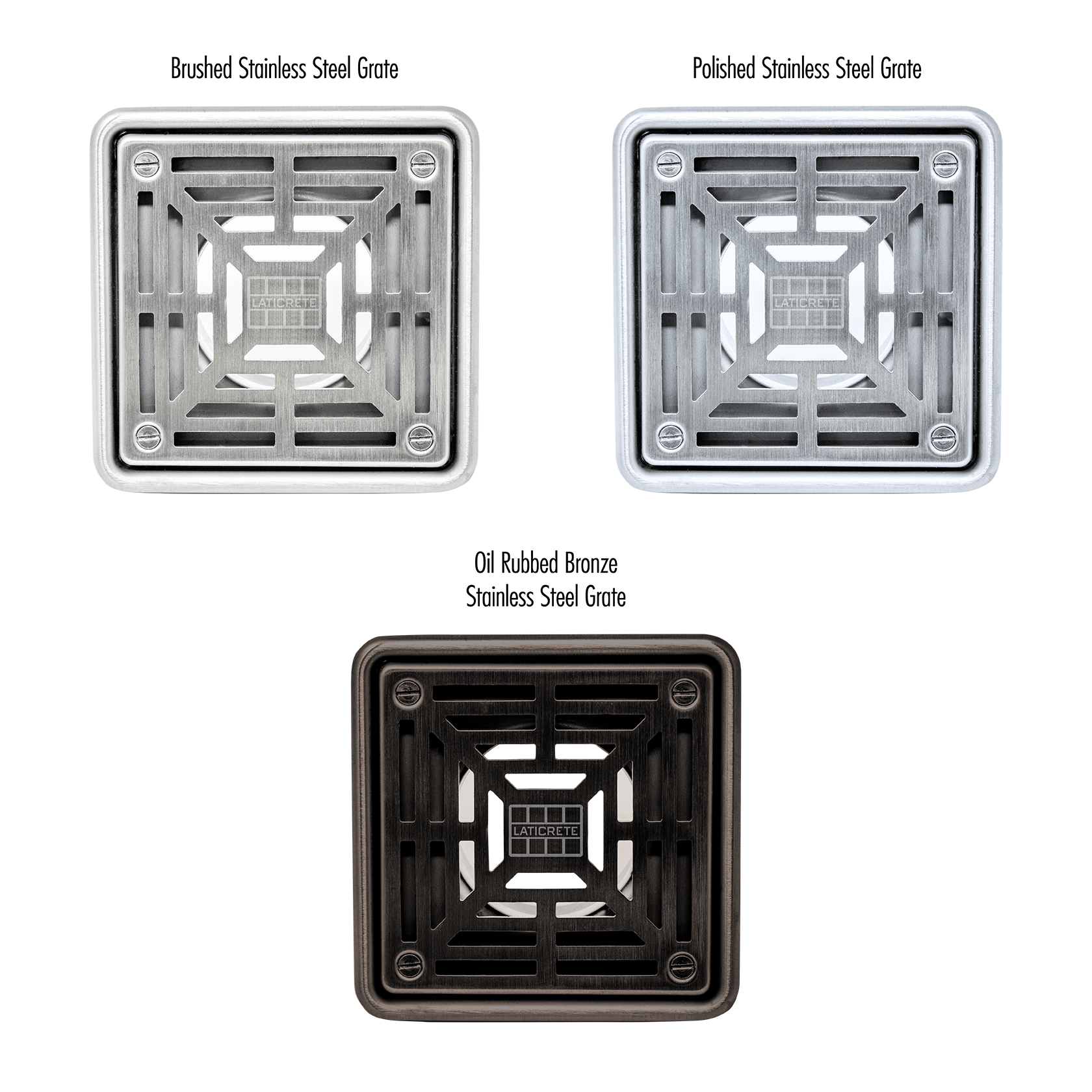 HYDRO BAN® Drain Grate
HYDRO BAN Drain Grates are low profile floor drains specifically designed for use with the HYDRO BAN Pre-Sloped Shower Pan and
are 4"x4" (10 x 10 cm) to match most common tile sizes.
HYDRO BAN® Linear Drain
HYDRO BAN Linear Drains are low profile linear floor drains specifically designed for bonded waterproofing installations with HYDRO BAN waterproofing membranes.
Choose from a variety of drain options to complete your shower drain install!
Linear shower drains are available in off-set oval, wedge wire or a tile-in version which provides a seamless continuous tiled floor appearance, virtually making the drain disappear. The low profile design is ideal for large format tile and stone.
Bonding flange drains are ideal when installing showers opting for a center shower drain install. Choose from traditional square center drain placement and an exclusive tile-in version to provide enhanced design options.
Need help? We're here for you.